New exhibition from hotly tipped young painter Peter Kettle RCA FRSA records Patagonia trek and adventures in Wales
Jenny White, March 2018

A remarkable body of work by Peter Kettle RCA FRSA, painted in Wales and Patagonia, goes on show at The Albany Gallery.
One of the UK's most hotly tipped young artists, 30-year-old Kettle has been featured in MoneyWeek magazine as one of the "young Turks of the art world" and has already achieved membership of the Royal Cambrian Academy and become a fellow of the Royal Society of Arts.
Born in Wales, Kettle has an enduring fascination with the Welsh landscape, particularly the lights and textures of its coastline - but for his new show he also explored another landscape with intimate links to Wales: the mountains and desert of Patagonia.
The motive for the trip was twofold: first, he wanted to follow in the footsteps of the Welsh settlers who sailed to Patagonia over a century ago and whose descendants still maintain a strong Welsh identity.
He also wanted to pay homage to the famous Welsh painter Sir Kyffin Williams, who made his own trip to Patagonia in the last century. "A few years ago, I saw a lot of the landscape paintings Kyffin made there and I was struck by how different his palette was when painting Patagonia. I wanted to understand why he chose those colours, and to experience the places he visited," says Kettle.
Just as Williams did, Kettle has a passion for plein air painting, and for his Patagonia trip he took not only sketch books but also a six-metre canvas which he unrolled on arduous mountain hikes to record his experience of the landscape, using dirt from the ground as one of his painting materials. "Getting out there and seeing the sunrise and sunsets was extraordinary - the light is completely different," he says.
Back home in the studio, the work from the canvas led to four new paintings, while his copious sketchbook notes led to many more.
A mixed media artist, Kettle has broadened his choice of materials for this show, incorporating French chalk and shellac along with his more familiar ink and oil paint. The pictures reveal that as well as discovering the sites Kyffin painted, Kettle also found his own Patagonia - a land of earthy tones and unearthly light.
Back in the UK, he also completed a new body of Welsh work. Now based in Bristol, Kettle makes frequent painting forays into Wales and is well known for his depictions of the industrial architecture of the Port Talbot Steelworks as well as for wilder coastal scenes. For this show, he ventured further west along the coastal path into Pembrokeshire.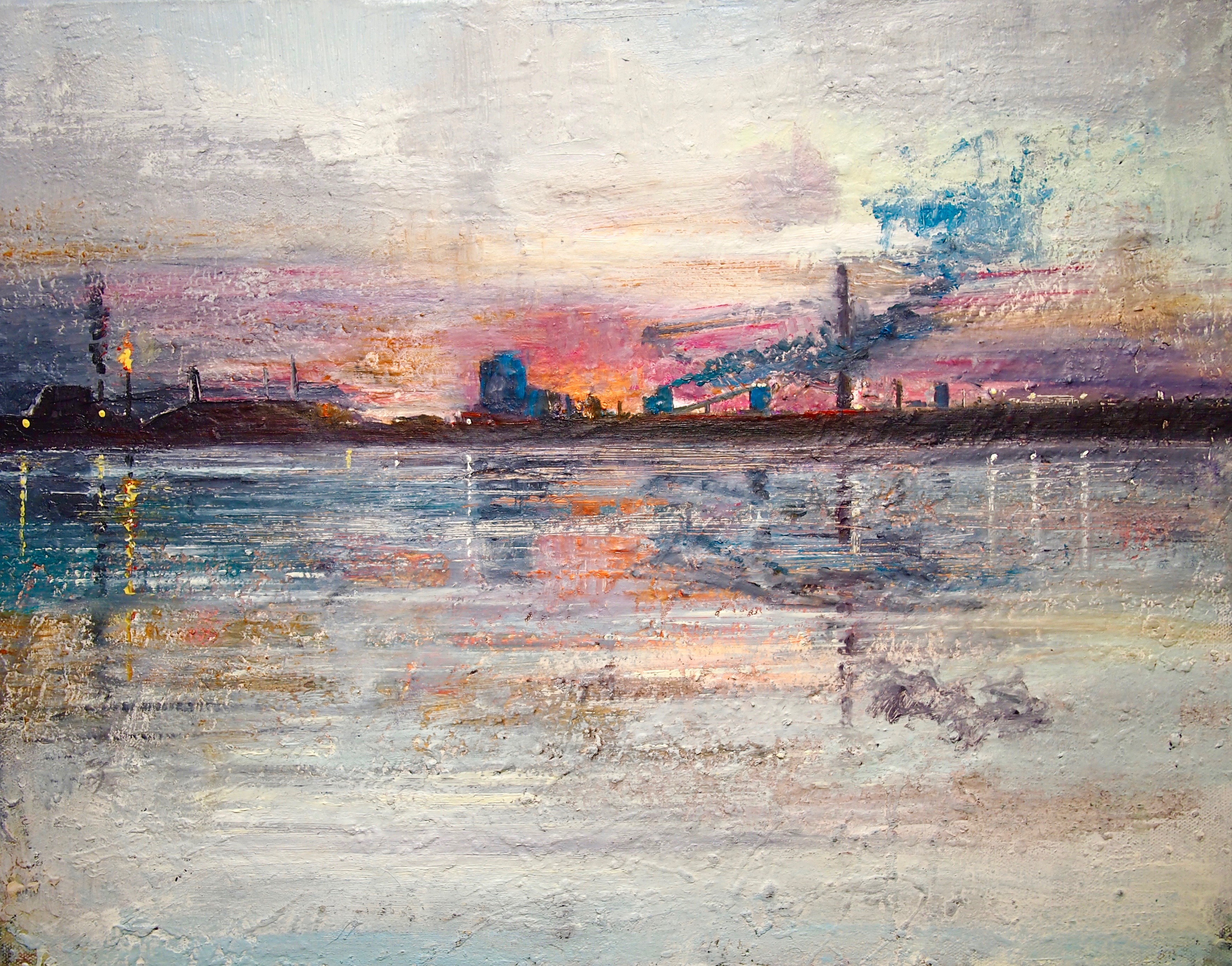 "I'm fascinated by the story of Wales, and how settlements were created within that landscape," he says. "The Welsh landscape can be wild, windy and wet yet it can also be serene and beautiful, and within a short distance of a couple of miles you can experience both. This is something that has drawn me back time and time again."
Kettle's style has been shaped by that love of landscape, and the influence of such greats as Anselm Kiefer, Joan Eardley and John Piper is also evident. Perhaps most striking of all, however, is that this is an artist who relishes being outdoors amid the elements, experiencing his subject at first hand - even if that does require a long trek up a mountain - and after hisPatagonia experience, he promises to take his canvases to further far flung places soon.
"I loved taking the canvas up those hills - it is something I have always enjoyed doing in Wales and to be able to do that continuously for 4 weeks in a new landscape is an experience I want to repeat," he says.
---
Wales' diverse and beautiful scenery captured in new Albany Gallery show
Jenny White, February 2018

From light gleaming through a chapel window to the sun blazing on a south Wales beach, the four artists in this exhibition capture some of Wales's most enchanting moments and magical scenery, creating a diverse and inspiring snapshot of Wales in all its moods and seasons.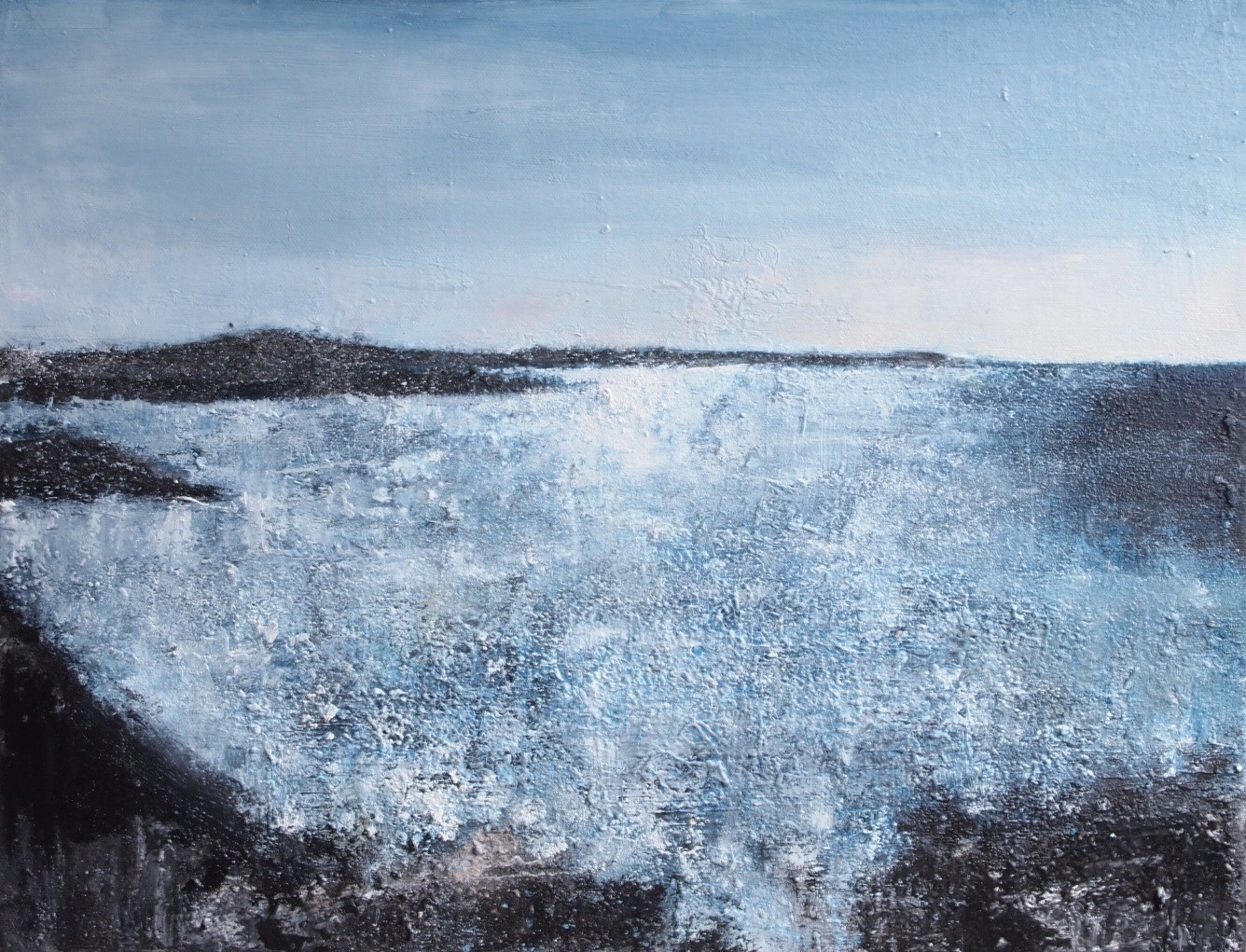 Cardiff-based painter Mike Carter, who was one of three artists featured in the BBC2 programme about the RA Summer Exhibition last year, captures the moodier side of the Welsh landscape. He is fascinated with the point where the land meets the sea. Inspired by energetic and expressive painters such as Kurt Jackson, he combines different materials through a layering process such as charcoal, chalk, sawdust, PVA, black ink, acrylic and oil paint to create a range of effects and marks.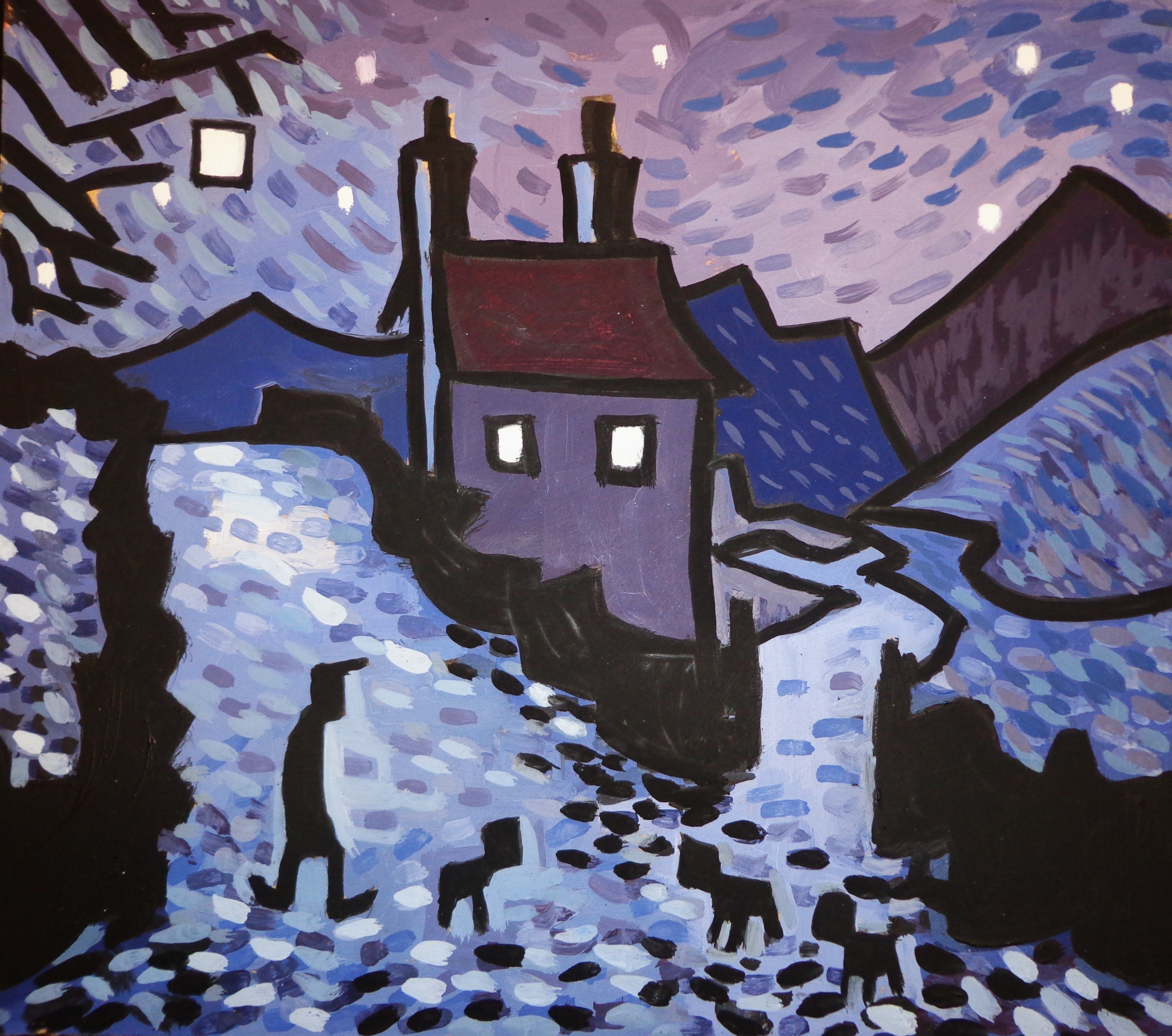 In contrast, valleys-based painter Karl Davies turns his attention inland, capturing a world of lonely farmhouses, mining villages and moonlit walks. He uses a mixture of deliberate and intuitive brush marks in each composition and prepares numerous sketches before beginning a painting. Recently he has begun to explore more complicated compositions including architecture and figures and he aims to capture atmospheres and the seasons.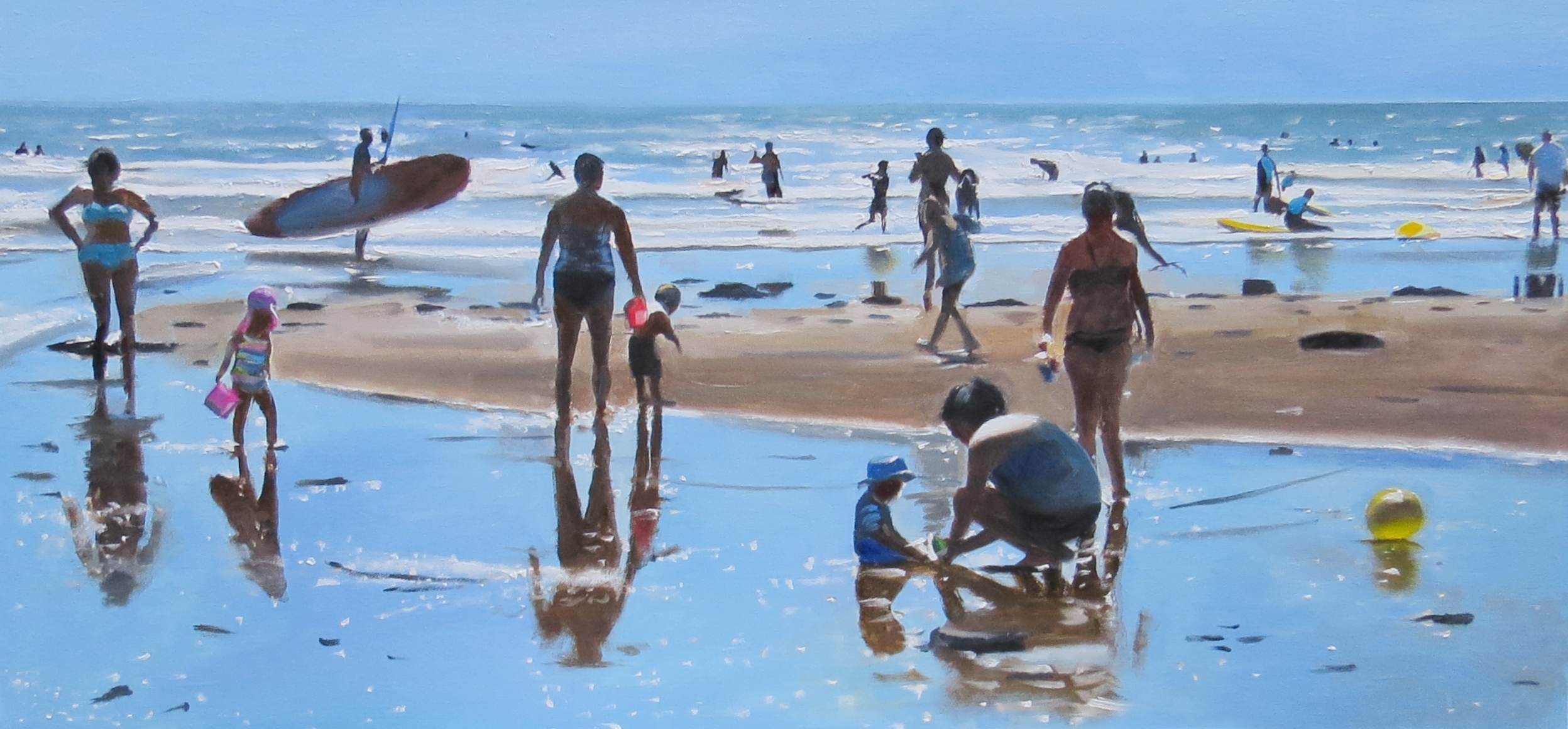 Dai David, who lives near Craig Y Nos in the Swansea Valley, loves the Welsh shoreline in summer. His sun-drenched paintings capture families at play, beachcombers and boats - although he is also known for his depictions of the green, rugged grandeur of the Brecon Beacons. He aims to express the ephemeral beauty and wonderful nature of light, whether it be an intimate, solitary portrait, a joyous group study, or sun-kissed landscape, it is the actual light falling upon the subject that inspires him to paint.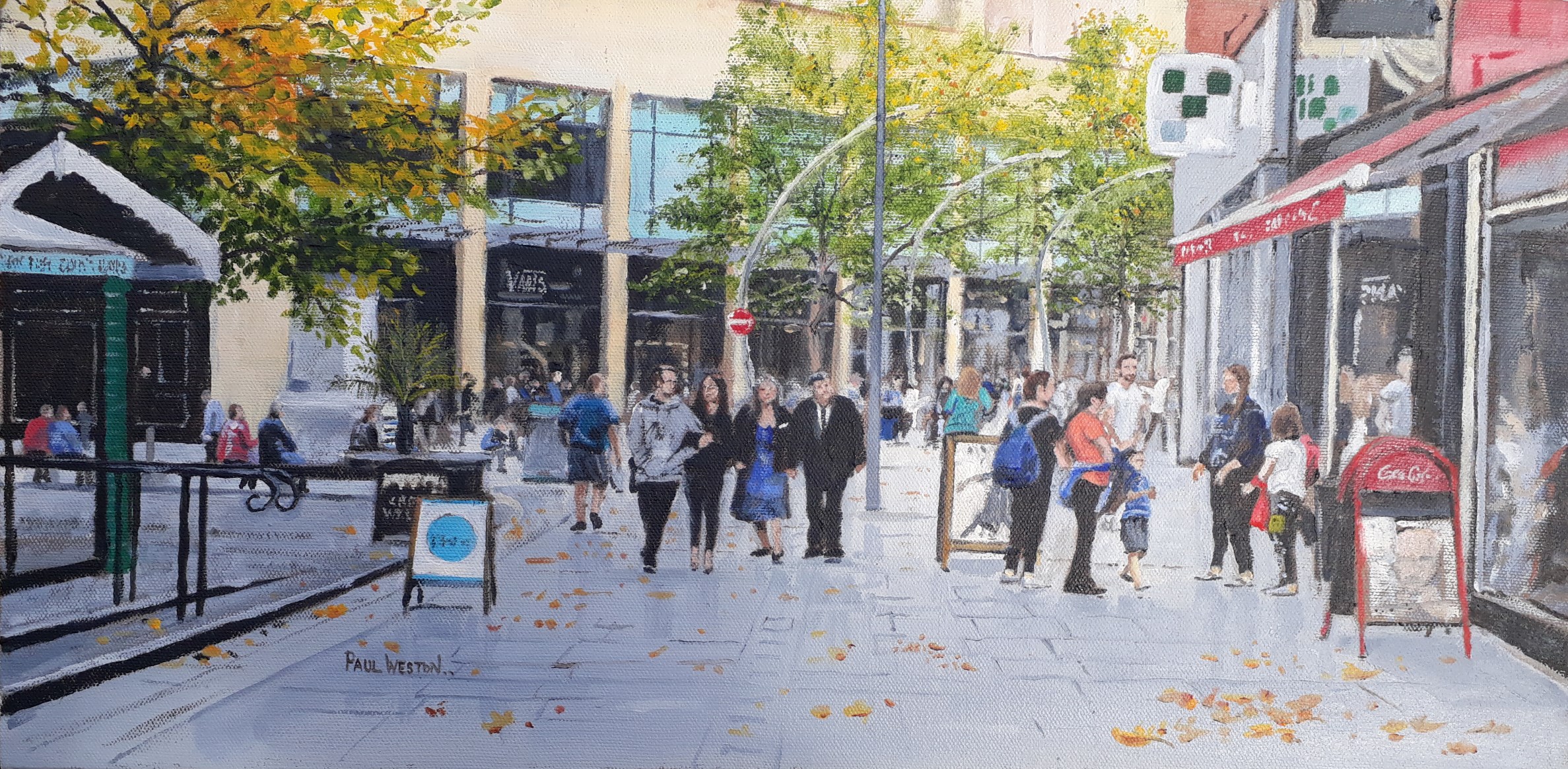 Cwmbran-based painter Paul Weston has a similar scope, creating evocative, sunny seascapes and sweeping views of the Brecon Beacons and Black Mountains. He also paints Wales' post-industrial scenery around Blaenafon and the eastern valleys of Gwent, and ventures into Cardiff to paint city scenes. His watercolours concentrate on fine detailed brushwork, capturing accurate scenes of the hills, valleys, countryside and coastline. His oil paintings are much looser, painted quickly with a greater freedom, whilst retaining elements of detail and they are painted on the spot whenever possible.
---
Original artists' posters by some of the 20th century's greats
Jenny White, January 2018

Artist-designed posters from exhibitions held by such greats as David Hockney, Andy Warhol, Marc Chagall, Pablo Picasso, Henri Matisse and Joan Miro are on show this month.
Many of the leading 20th century artists enjoyed designing their own exhibition posters, often in the form of original lithographs printed by some of the great Parisian print ateliers such as the Mourlot Frères studio.
"The show is a rare and affordable opportunity to buy work by big names," says Albany Gallery owner Mary Yapp. "Most of the posters were produced in the 60s and 70s, and they still feel as alive and vibrant today as when they were first issued".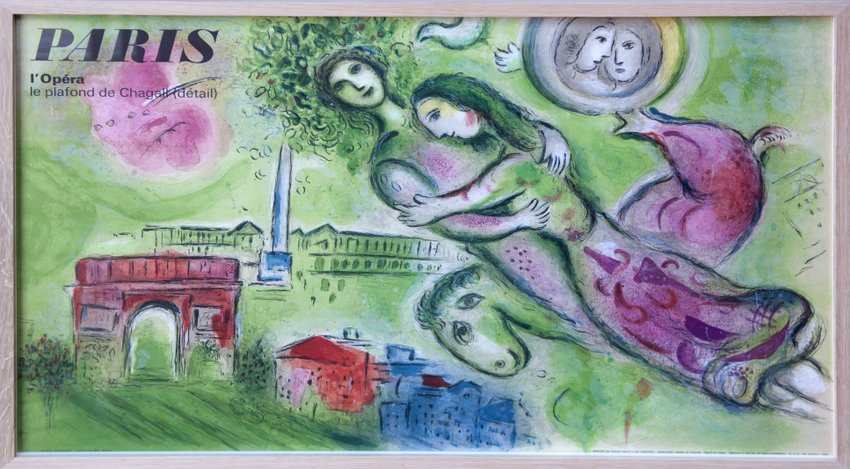 The posters were usually designed by the artists in collaboration with a designer, and the combination of original art and graphic elements also lends the poster a cooler, less 'stuffy' feel, allowing them to hang as easily in an informal creative office as they would on an upstairs landing.
As the posters were designed with a specific function in mind, they are usually large in size, and make a big impact.
Unsurprisingly, artists' posters have always been popular and in recent years have become highly sought after. Their appealing design, relative scarcity, and their built-in history and contextual background with the exhibition they were attached to have meant these prints continue to entice long-time buyers around the world.
"Because of their distinctive feel and tone, with original artwork and graphic design working in tandem, posters look especially good when put alongside one another and make for wonderful collectible sets on their own, as well as special works within artist-specific collections," says Mary.
"Although they are relatively rare, the posters are surprisingly affordable. Most artists' posters in this exhibition can be bought for anywhere between £500 and £2,000 depending on their rarity, condition and collectability. However, we do have one special poster signed by Picasso himself which will be for sale at over £10,000," she adds.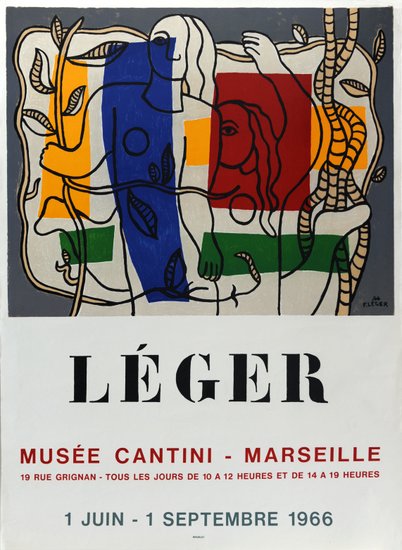 Original paintings and sculptures by artists like Picasso, Matisse, Miró and Braque can fetch many millions of pounds in auction houses. "While those prices remain out of reach for most of us, artists' posters offer the chance of owning an original work of art by hugely important artists for mere fractions of those prices," says Mary.
This exhibition is being held in collaboration with Goldmark Gallery, in particular Mike Goldmark, whose association with The Albany Gallery goes back many years. Goldmark Gallery is a family run business that has been selling art in Uppingham, Rutland for over 40 years.
---
Albany Gallery's winter show features leading Welsh artists and exciting newcomers
Jenny White, November 2017

From breathtaking Welsh landscapes to intricate still life paintings, the winter exhibition has something for everyone.
More than 60 artists have come together for the show, which includes many of the gallery's regular exhibitors - among them some of Wales' most acclaimed artists and big names from across the UK. The gallery also prides itself on championing emerging talent, so the show will include some interesting newcomers, with buyers able to take work away on the day of purchase.
Among the well-known exhibitors are renowned North Wales-based landscape watercolourist William Selwyn; West Wales-based painter Tim Fudge, who creates vivid, expressive paintings of the Celtic coastline; and Gower-based plein air painter Gareth Thomas.
Swansea's hugely popular Nick Holly, dubbed The Welsh Lowry, has contributed some new pieces, as has keenly collected Swansea-based landscape painter Sian McGill.
There's a seasonal feel to some of the pieces, as with Cardiff-based painter Robert Sawtell's wintry landscapes, plus plenty for lovers of Welsh scenery, including new work from Cardiff-based Gwyn Roberts, a keen walker whose work is drawn from sketches and charcoal drawings made in the mountains of North Wales.
Roberts' work will appeal to those who love the Welsh tradition of palette knife painting started by the late Sir Kyffin Williams, as will the work of landscape artist David Barnes, who shot to success several years ago after taking up painting in his retirement.
Also depicting the beauty of Wales are Peter Morgan, whose tactile, buttery use of paint works to great effect when depicting Welsh cottages; and Scottish painter Judith Bridgeland, who makes frequent visits to a cottage on Gower to paint the local scenery. Her rich, impasto acrylics have the energetic colours of the Scottish Colourist tradition yet are richly evocative of this corner of Wales.
Another celebrated Scottish artist, Caroline Bailey, is featured in the show, as is the late Donald McIntyre, who was originally from Scotland but lived in Wales for much of his life. Also painting in a rich Scottish Colourist style, his work is in great demand, and the gallery has managed to source two newly released paintings for this show.
Renowned English painters exhibiting in the show include Gerald Green, who produces beautiful muted paintings of still life and interiors, and Andrew Hood, who hails from the West of England and paints intricate but expressive town and city scenes.
The gallery also welcomes back two artists who have already held successful shows this year: Chris Prout, a painter of expressive landscapes, seascapes and architecture; and Martin Llewellyn, who has contributed a series of beautiful still life paintings to the show.
"This is a great opportunity to buy work by your favourite artists and also to discover new art that you love," Mary Yapp the Albany Gallery's owner said. "I'm very proud of all our exhibitors: they have produced some truly excellent work for this show."
---
The Royal Institute of Painters in Water Colours (RI) are delighted to be exhibiting at The Albany Gallery
As one of the oldest and most respected watercolour institutions, we are often asked to exhibit in major galleries all over the world. There was no hesitation from us when an invitation from the gallery arrived.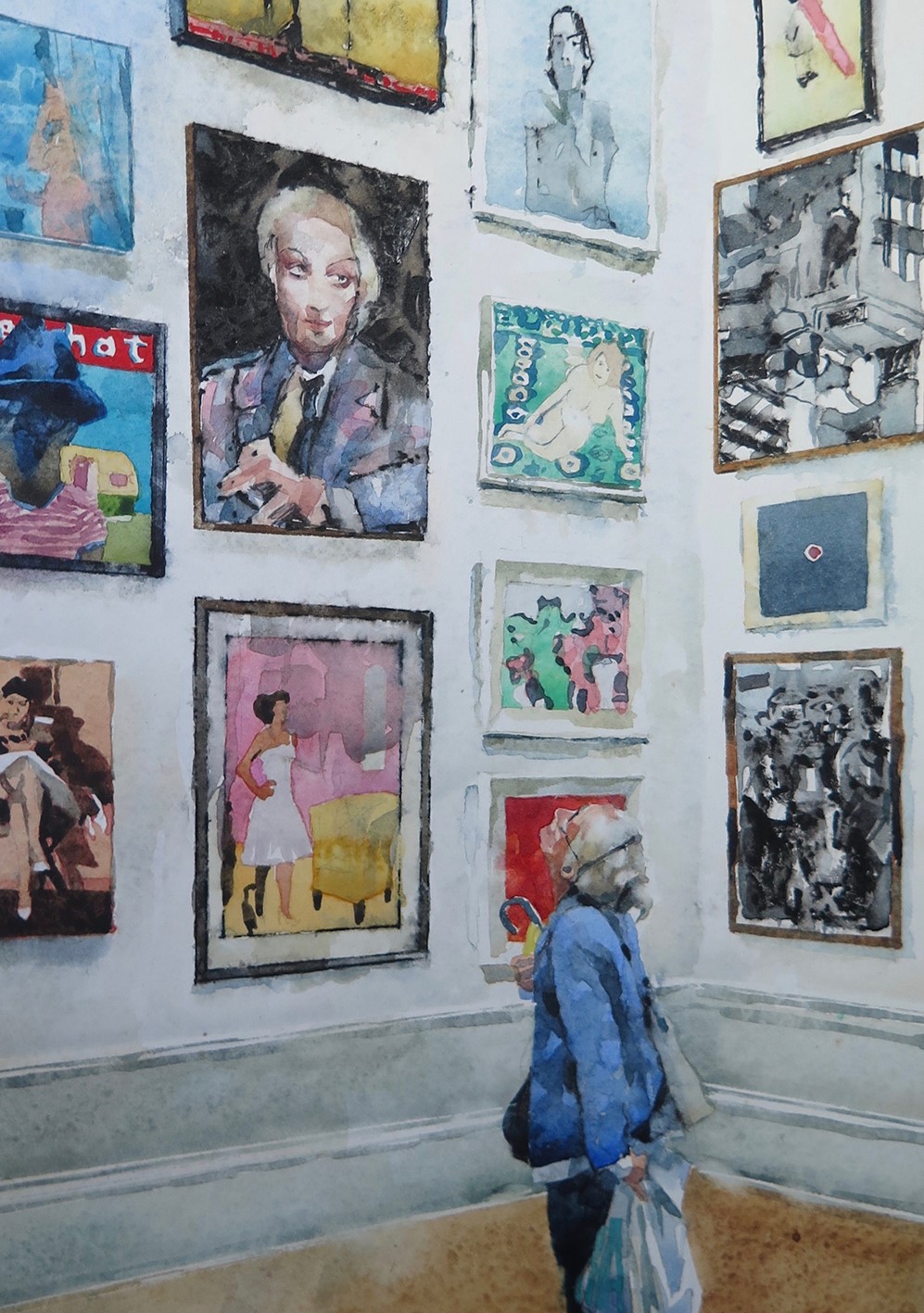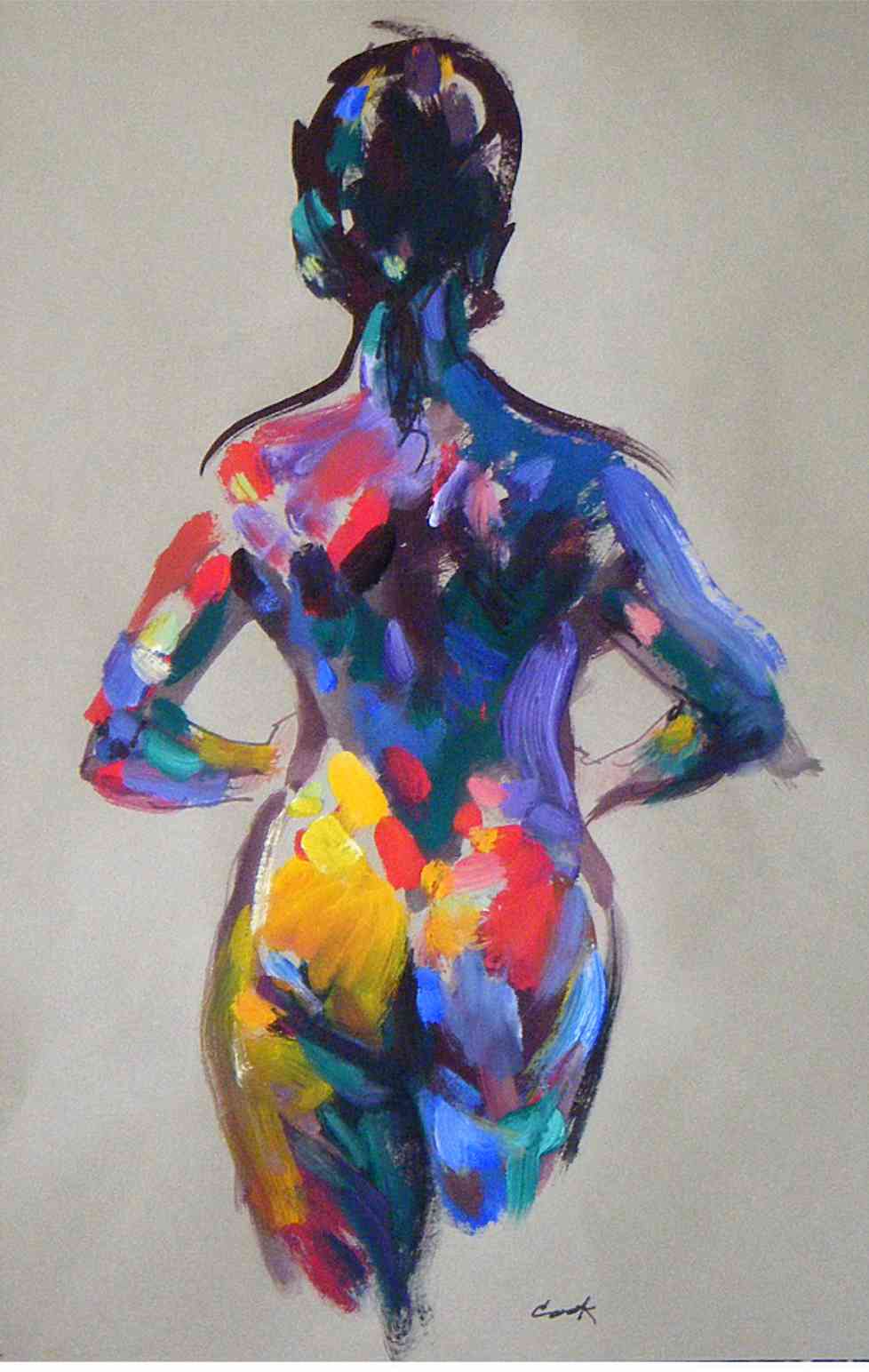 The RI, now in its 186th year has 56 Members, 5 Honorary Artist Members, 8 Honorary Members and we are delighted that HRH The Prince of Wales is an Honorary Member.
Rosa Sepple PRI October 2017
President of the Royal Institute of Painters in Water Colours
---
The dramatic landscape paintings of Martin Llewellyn come to the Albany Gallery in what is expected to be one of its most popular shows of the year.
Jenny White, August 2017

Neath-based Llewellyn continues the tradition of Welsh palette knife painting laid down in the last century by such greats as Sir Kyffin Williams and Donald McIntyre. It's a distinctly Welsh style, with the country's moody, windswept landscape providing the inspiration.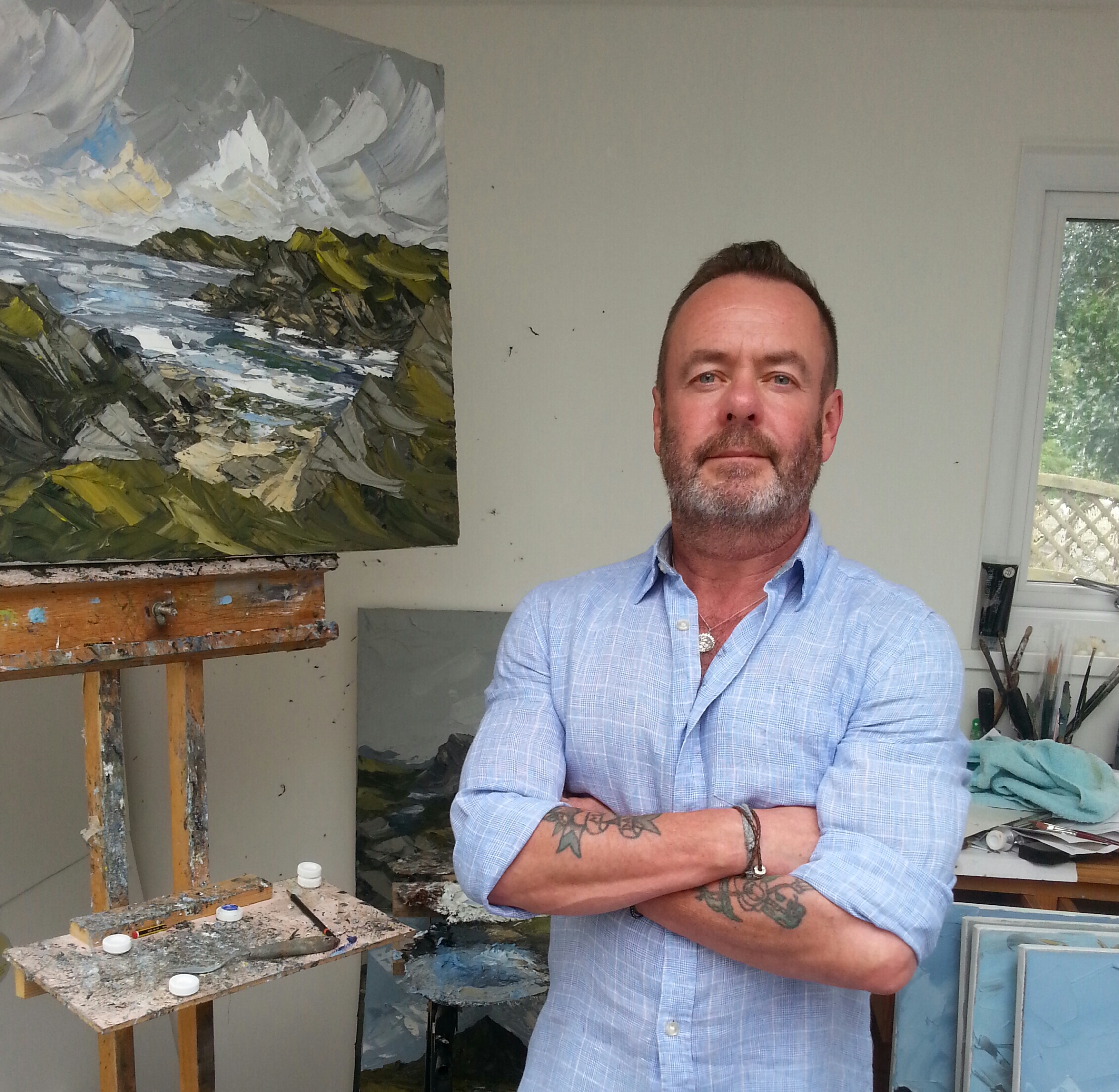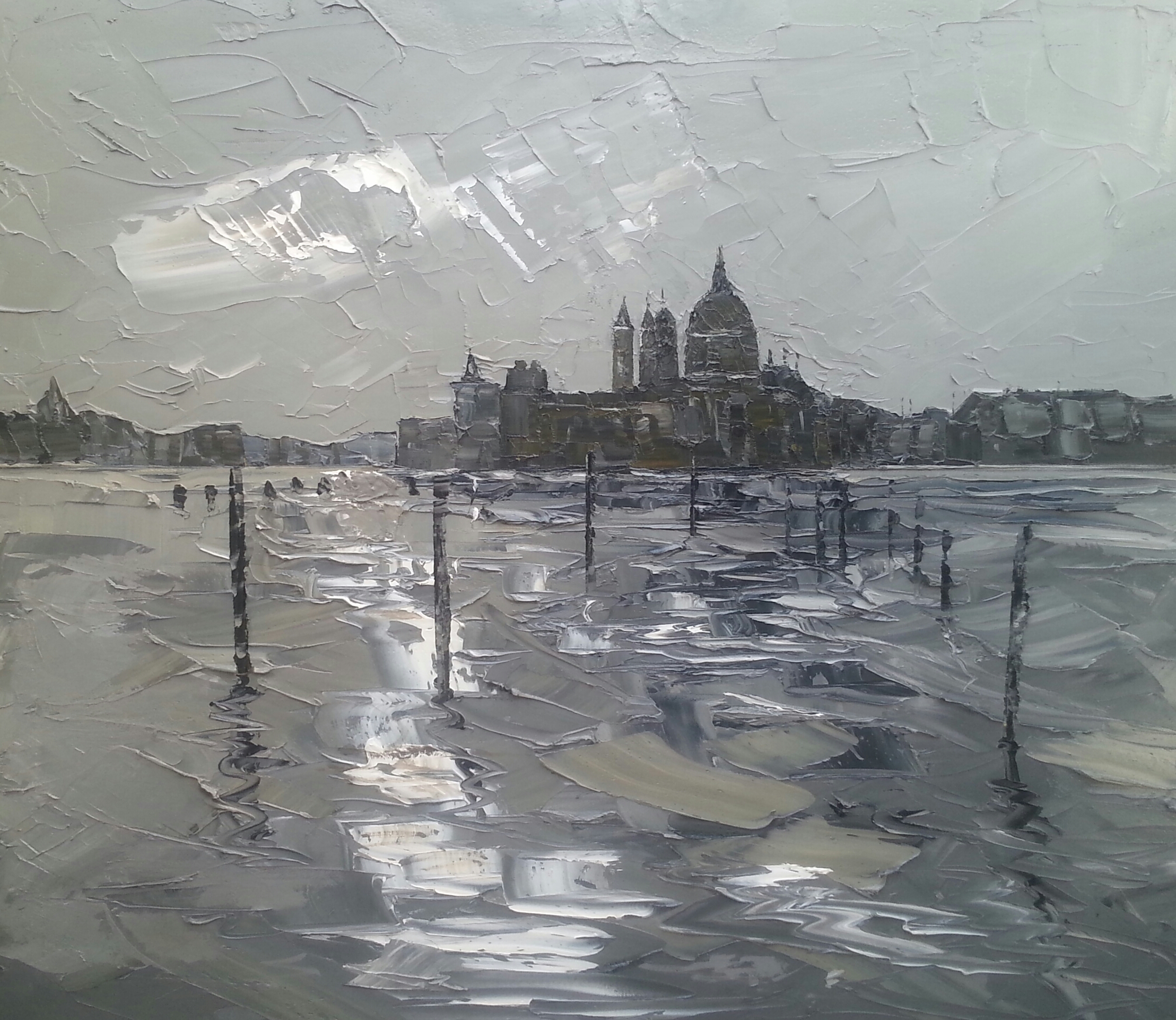 Llewellyn has mastered the palette knife in a relatively short time, having started painting just 16 years ago, while also working as a carpet fitter. He originally worked in watercolour before discovering his talent for painting with oils using a palette knife.
"Martin brought a few paintings to the Albany in 2012 for appraisal and we immediately could see his potential," says Albany Gallery owner Mary Yapp. "He sold well in the mixed exhibitions and was offered a part show in 2014 when he sold most of his work. This is his second solo show, the last being in 2016."
In developing his style, Llewellyn learnt to utilise a few key colours to maximum effect, initially favouring a dark palette. However, his latest work reveals greater breadth in his use of colour.
"I am still using the same 6 or 7 colours as before but I have learnt to mix them and I have introduced lighter and brighter colours in my work for this exhibition," he says.
The show includes some striking flower paintings and paintings of Venice, alongside dramatic landscape paintings of North Wales, Anglesey and Pembrokeshire. His process typically includes working on site then completing the paintings back home in his studio.
"The process can be frustrating - you sometimes have to step away from the painting and come back to it, but the most enjoyable thing is when it works and I emerge from the studio in a good mood," he says.
In pursuing this style of painting with such passion and talent, Llewellyn has quickly risen to be regarded as one of today's leading Welsh palette knife painters, with work in collections all over the world. He has now become one OF the gallery's top selling artists, with sell out exhibitions in North Wales and in London.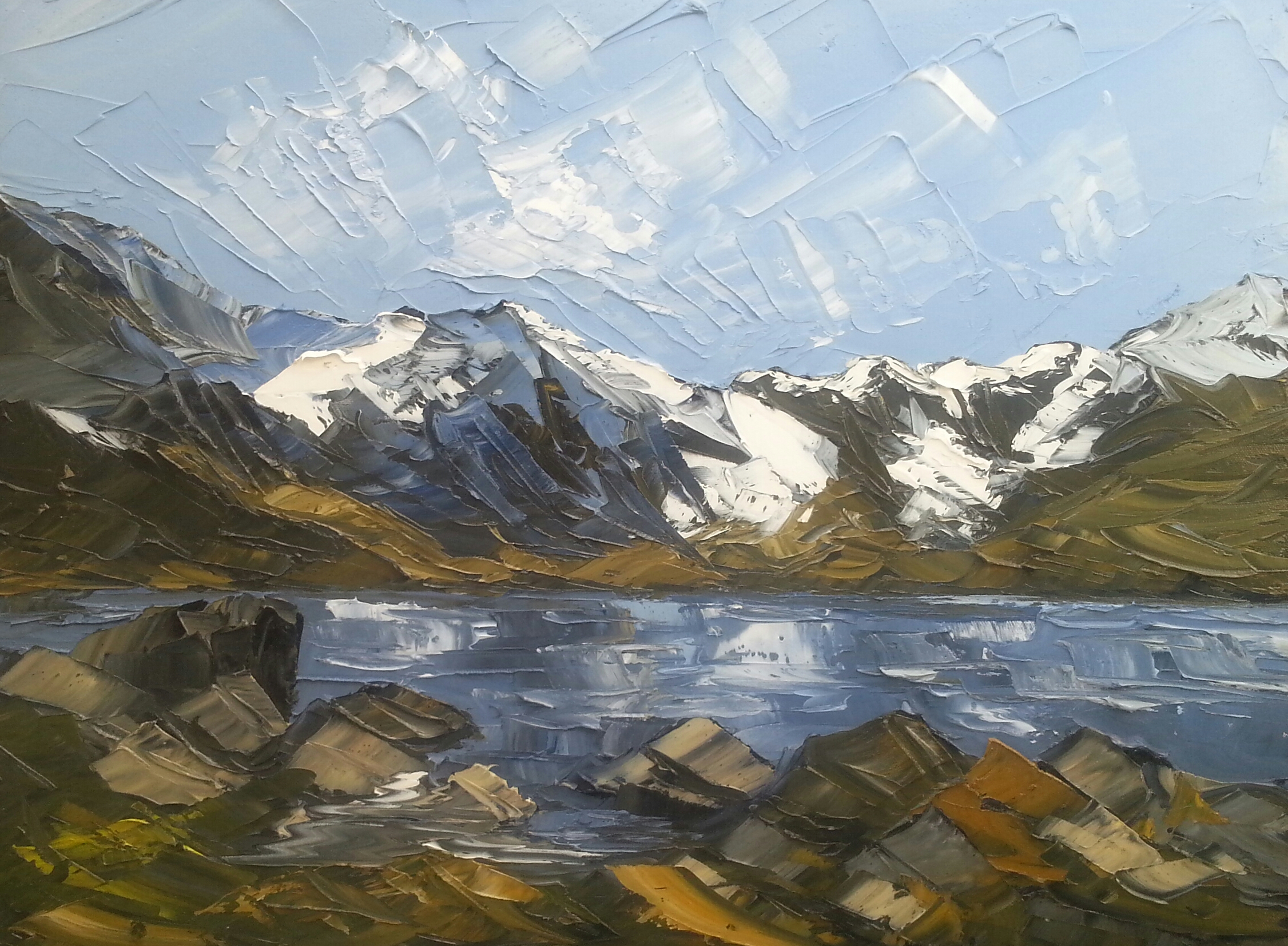 Martin turned professional in 2012 and gave up his day job as a carpet fitter a year ago, enabling him to concentrate fully on his painting.
His latest exhibition shows a painter who has fully mastered his art, and is keeping the great Welsh tradition started by Sir Kyffin Williams alive.
Mary Yapp, says she is proud to be championing such a rare talent. "Martin has a deep feeling for his materials and for the Welsh landscape, and this shines through in his work."
---
Stunning coastal scenes among works in the Summer Show at the Albany Gallery
Jenny White, July 2017

The summer exhibition at th Albany Gallery is a chance to see the latest work from a huge range of gallery artists, among them Michael Carter, who recently featured in the BBC's coverage of the Royal Academy Summer Show.
The programme followed Mike's progress after he entered work into the show, resulting in one of his paintings being hung in the famous exhibition. "The BBC contacted me after the first selection round and asked me to take part in the programme, and it's been great publicity," says the Cardiff-based painter. "Luckily I managed to make it through the selection process, which feels amazing. I was also delighted to learn that the painting sold during the private views. Taking part in the BBC programme was a very positive experience, which led to people getting in touch with me about my work."
His painting of South Stack Lighthouse on Anglesey may have sold but a painting of another Anglesey lighthouse will feature in the Albany Gallery's summer show, along with a painting of Mwnt and one of Church Rock in Pembrokeshire. "As a landscape painter I'm looking to convey a mood, the atmospheric effects of light, the changes in weather and the seasonal cycles," he says. "I find the point where the land meets the sea the most interesting in terms of basic geometry and the endless variation of shapes, vertical forms meeting horizontal. I think this has an emotional connection to my childhood where I lived right on the South Devon coast near Plymouth."
The Summer Show also includes diverse and beautiful coastal scenes from artists such as Peter Kettle and Tim Fudge, plus exquisite portraits and still life paintings, sculpture, landscapes and bold abstracts.
Peter Kettle is one of the gallery's most significant up-and-coming young artists, having been elected as a Fellow of the Royal Society of Arts (FRSA) and the Royal Cambrian Academy (RCA) in 2014. He was identified as 'One to Watch' by Moneyweek Magazine in the same year, describing his painting as an 'alchemy of light and landscape'.
Peter says of his work: "I base my approach on Impressionism and go through a long process of obscuring and uncovering the composition through mixed media. By combining materials found outside of the formal approaches to painting - plaster (gesso and French chalk powder), clay and shellac - a myriad of effects can unfold."
Tim Fudge's work is immediately identifiable thanks to his fluid brush strokes and strong use of colour. The Pembrokeshire-based artist is well known for his depictions of the Welsh coast, and he has contributed several such paintings to this show.
"One of the main attractions, and challenges of painting the sea is its movement," he says. "The latest batch of work has been all about trying to instil that into the paintings."
Taking a different technical approach is David Porteous-Butler, who paints using a palette knife. A former pupil of celebrated palette knife painter Sir Kyffin Williams, David went against Kyffin's advice when he started painting with a palette knife.
"He told me I would be an outcast of the art world, but I told him that didn't worry me," he recalls.
Fortunately, he hasn't looked back. His work reveals an honest and direct affinity with his subject that is driven by his love of the natural world.
Other significant exhibitors to look out for in this show are Sarah Carvell, whose main subject matter is the landscape that surrounds her in North Wales; and exciting newcomers Theo Crutchley-Mack and Lara Smith, whose vibrant, expressive work is expected to be very well received.
---
Chris Prout's expressive Welsh landscape paintings come to The Albany Gallery
Jenny White, June 2017

Bold Welsh landscapes and seascapes will brighten the walls with the arrival of an exhibition of new work by Welsh-born painter Chris Prout. Chris grew up in Neath and studied art in Swansea before forging a career as an illustrator and visualiser in London. Now settled in Northamptonshire, he makes frequent trips back to Wales for inspiration.
His new collection of 41 works focuses mainly on North Pembrokeshire - a happy and familiar place to him.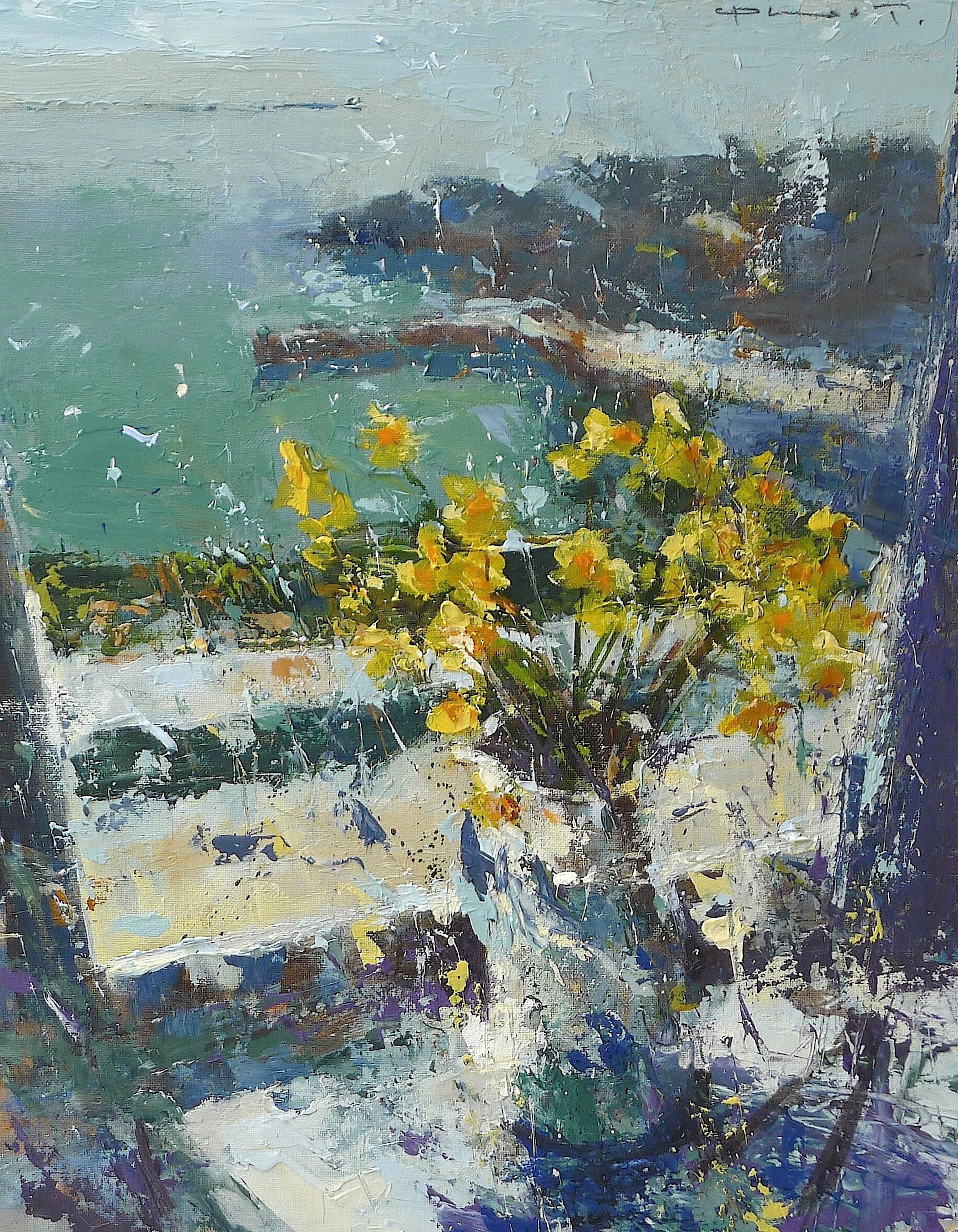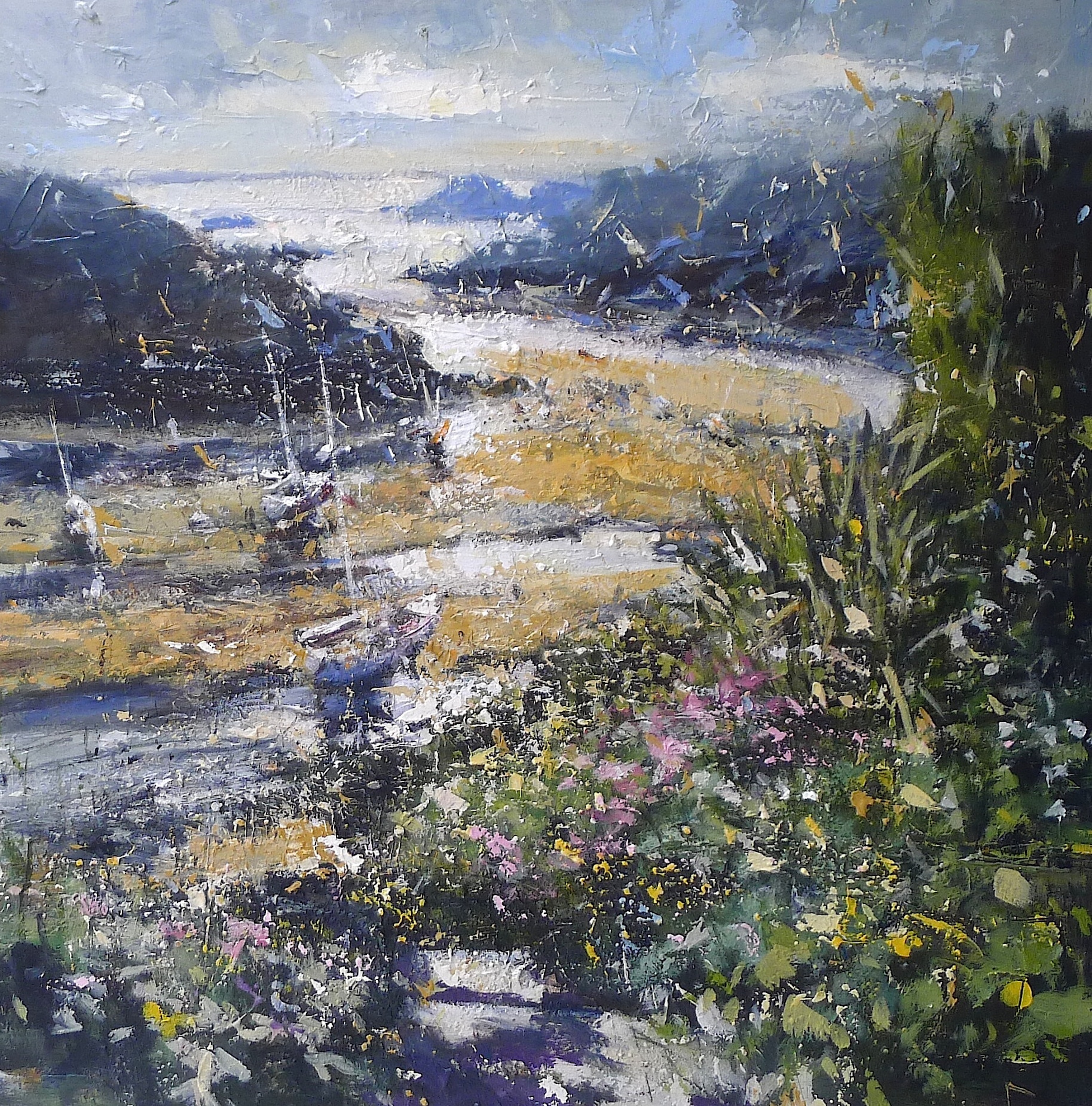 "I have friends who own a property near Fishguard and they invited me to stay there," he says. "It's a fabulous spot overlooking the Irish Sea. From there I travelled to Newport, the Preselli Hills and Solva, sketching on site to collect material to work on back in the studio."
The resulting paintings capture the essence of the rugged landscape and fierce seas.
"The diverse weather and tricks of light are an important feature in these works - and they can only be captured and enjoyed by time spent 'in the field', absorbing the delights of the Pembrokeshire countryside," he says.
Textured and graphic, the final paintings sometimes verge on abstraction. In creating them, Chris draws on his emotional response to each location and on influences as diverse as music and architecture. His style has also been shaped by the influence of other artists including Whistler, Singer Sargent, Turner and, in recent years, Eardley, Tress and Kanevski.
Starting from a considered drawing, he works on paper, canvas or panel, pushing and pulling the paint, daubing, scratching and distressing the surface until he senses something magical emerging.
"Walking, seeing, thinking and sketching are also essential components of the work," he says. "In essence I wish my paintings to convey a sense of beauty, intrigue and place; something that can be enjoyed and lived with. I therefore create my own interpretation of a world which I am delighted to share."
Chris' paintings will be exhibited alongside work by Cardiff-based ceramicist Paul Wearing. Inspired by the textures of Wales' rural and urban environments, he creates glazed surfaces and ceramic sculptural vessels using press-moulding and coiling.

"It is the correlation between the slower emerging life cycles of nature and the making process, leading to alchemical developments within the kiln, that underpins my work: a dialogue between the hand-made and manifestations of nature," he says.
Viewed together, the two artists' work forms a rich and vivid discourse on the beauty of Wales.
---
Rare Kyffin Williams painting goes on sale at the Gallery...

Jenny White, May 2017
A beautiful and rare flower painting, titled Moon Daisies, has been in a private collection since it was painted and is expected to ignite a lot of interest when it goes on show.
Kyffin Williams was famous for his moody palette knife paintings of the North Wales landscape close to his Anglesey home, but he did occasionally paint other subjects, including portraits and still life.
He was renowned not only as one of Wales' greatest artists but also as an outspoken critic of much modern and conceptual art, and as a champion of the traditional skills of draughtsmanship - which are very much on show in Moon Daisies.
His exhibitions used to attract overnight queues of excited buyers, who often paid over £50,000 for his paintings
Since his death in 2006 his paintings have continued to be highly sought after, and Moon Daisies is especially interesting because of its rare subject matter.
"It's a truly beautiful painting," said gallery owner Mary Yapp, who was Kyffin's friend and agent. "I expect it will attract interest not only from potential buyers but also from people who are simply eager to see it.
"It is beautifully framed by Derek Hiscock, whose company Joints in Cardiff framed all of Kyffin's work. At 30 inches by 24 inches, it's a substantial sized painting and is on sale at £38,000."
---
New landscape paintings by David Tress
Jenny White, April 2017
Widely respected for his expressive, energetic depictions of the British countryside, Tress has made the landscape of Pembrokeshire a major focus for his work since moving to Haverfordwest in 1976. "I love having Pembrokeshire as my core subject but I don't want to paint it all the time because you can lose the spark, so once or twice a year I travel around Britain," he says.
Tress' latest collection of paintings includes work made as a result of a recent visit to Dartmoor - an area he had not visited since childhood. "I find the sheer variety of the British landscape endlessly fascinating but I tend to gravitate to the North West and rarely go to the West Country. I thought it would be interesting to explore Dartmoor for a change; the textures of the moor are very different from other upland areas."
He was also struck by the vast expanse of the landscape, and by the fact that there are traces of mankind's ancient history in the form of stone circles, field enclosures and traces of Iron Age houses.
While Tress largely focuses on uninhabited rural areas, the signs of man's habitation are a theme in much of his work. "These scars convey a sense of a relationship between man and the landscape that goes back thousands of years - it provokes an emotional as well as a visual response. The paintings say as much about me as about the landscape," he says.

His Pembrokeshire paintings in particular are very much a record of his emotional response to a landscape he has come to know intimately over several decades. Just as he records traces of mankind's interaction with the landscape, he also vividly conveys his own relationship with the places he paints. This is what makes his work so powerful and evocative.
---
Welsh scenery is the subject of Gwyn Roberts' latest exhibition at The Albany Gallery
Jenny White, March 2017

Gwyn Roberts is a highly regarded artist by both the public and critics alike. He is one of Wales' premier landscape painters and he is renowned for his ability to paint from a walker's perspective.
The rugged landscape of North Wales will be to the fore in Gwyn's latest exhibition at The Albany Gallery - but the exhibition also reveals the artist venturing into new territory, with a series of paintings of river scenes.

He was born in 1953 in the Conwy Valley in the Snowdonia National Park. From an early age, Gwyn has spent his spare time walking, climbing and immersing himself in the beauty that surrounded him. He was educated at Llanrwst Grammar School and then studied Fine Art at Norwich School of Art and Cardiff College of Art during the 1970s.
His life as a professional painter began with meticulous still life paintings, but a thumb injury eventually forced him to take a new approach to his work, picking up the palette knife he had not used since his college days and learning to use it in a uniquely expressive, dynamic way. This change coincided with a switch in focus from still life to the Welsh landscape - a subject that proved perfectly suited to the palette knife and his great love of Wales.
"I think the texture of the paint lends itself to the nature of the Welsh landscape," he says. "When you look at the Welsh crags and rocks, they are cubist in their appearance and so dramatic. If you put a mark down with a palette knife it does give you a feel of that."
Gwyn's great love for Snowdonia remains a huge influence on his work, as does the Welsh coastline, but in recent months he has found himself inspired to paint river scenes.
"I was up in north Wales in the Conwy Valley where I was brought up and I started exploring places I used to visit as a child," he says. "I was particularly drawn to glens with steep sides and rivers gushing through them. I was struck by the patterns of light coming through the trees, and I decided to have a go at painting it. I really enjoyed it, so after that I decided to paint the waterfalls in the Neath Valley and Brecon Beacons as well."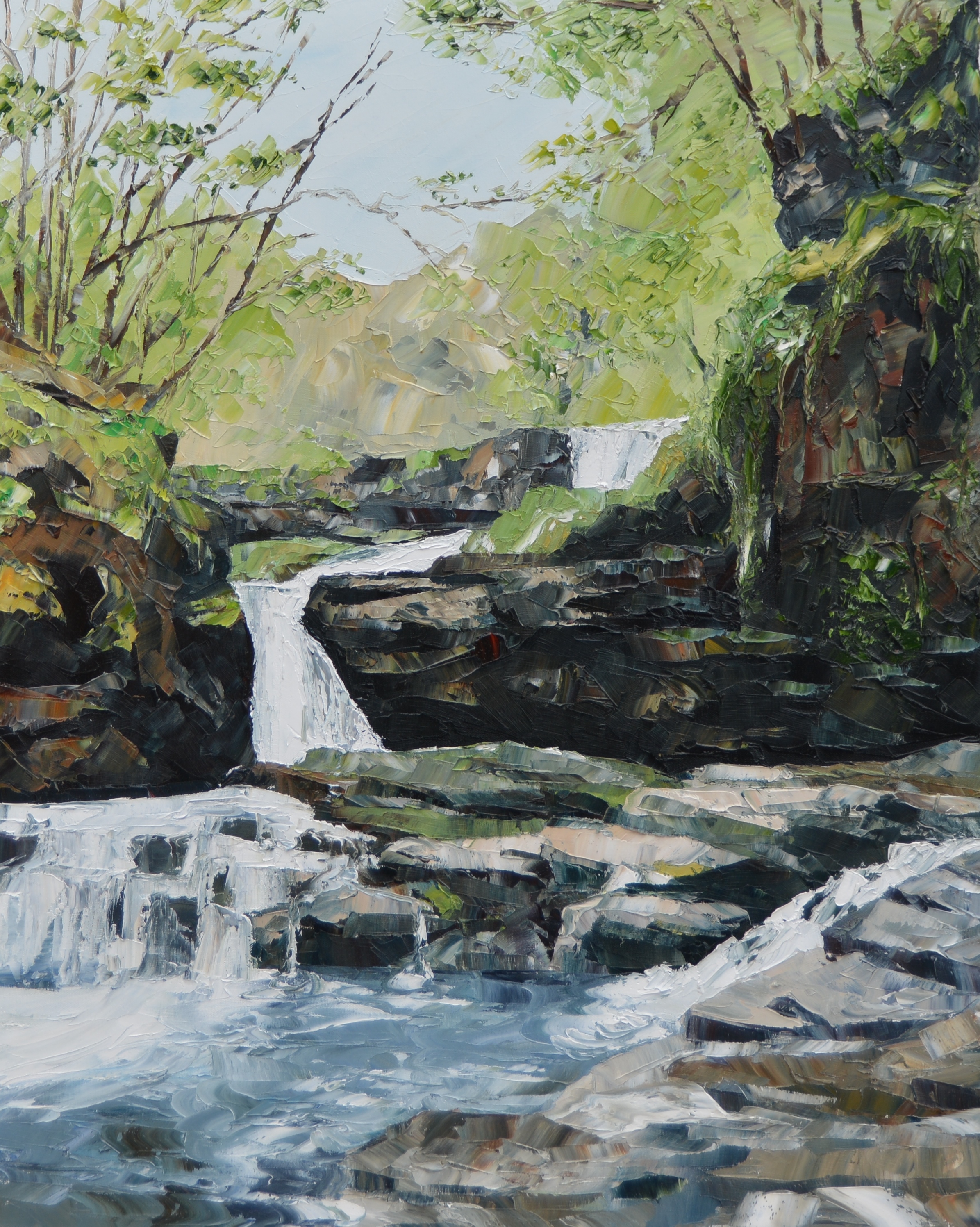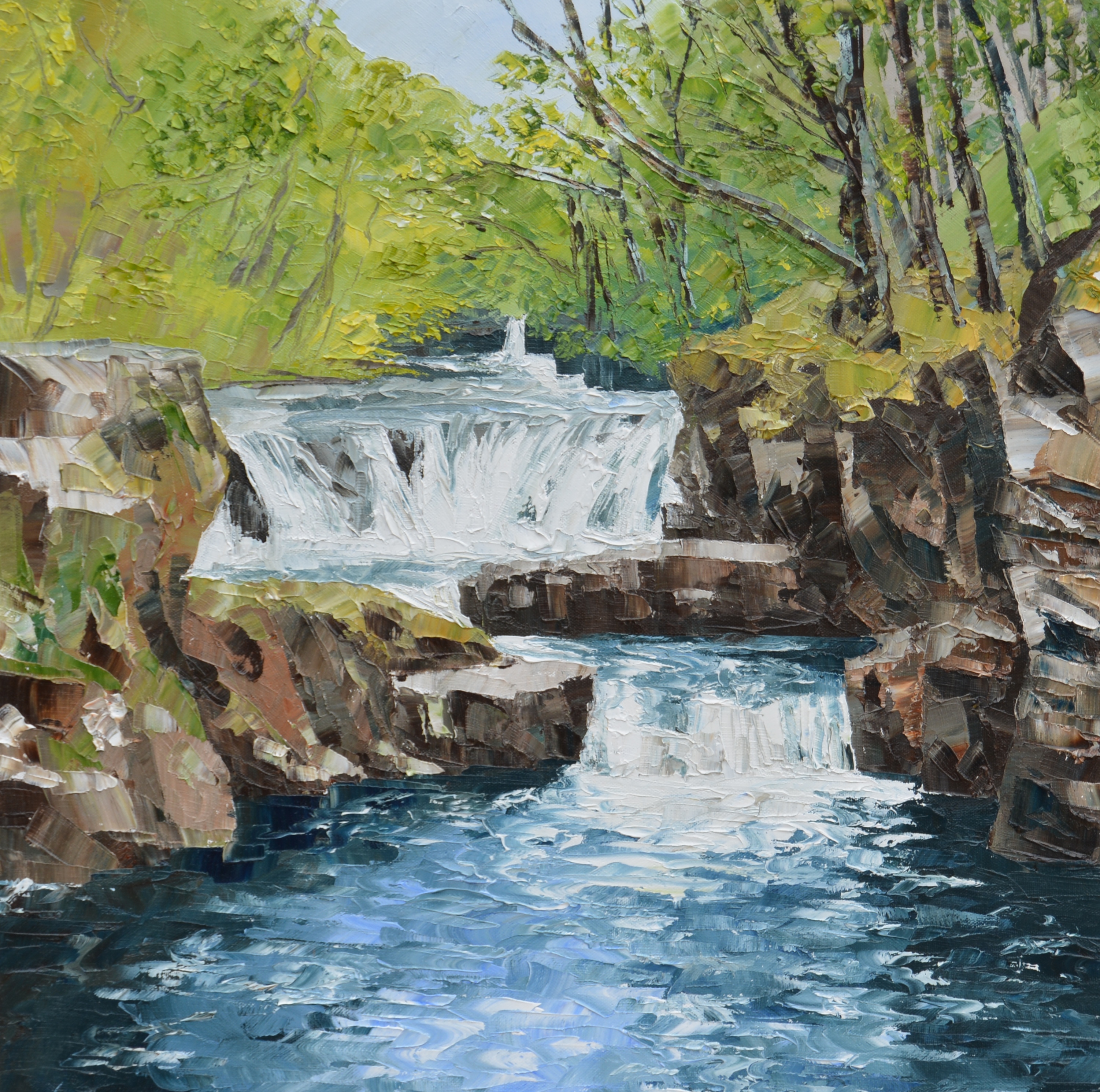 The resulting paintings make up about a third of the new show, with the rest focusing on mountains and the coastline.
"It's been a pleasure to explore this new theme," says Gwyn. "I've become fascinated by the colours and textures of the atmospheric half hidden areas of the river banks."
---
Stunning Welsh landscape paintings on show at Cardiff's Albany Gallery
Jenny White, February 2017
The beauty of Wales is the subject of the latest exhibition at Cardiff's Albany Gallery, which brings together three artists deeply inspired by the Welsh landscape: Maggie Brown, Sian McGill and Stephen Jon Owen.
Maggie Brown lives in Pembrokeshire, where she focuses on teaching art and capturing the mood and atmosphere of Pembrokeshire's hidden places. "My paintings are a record, capturing quiet times of observation, of scrubby moors and intimate hedges - to places so disregarded, that I feel they deserve a second glance and be preserved by conservation and interpretation," she says.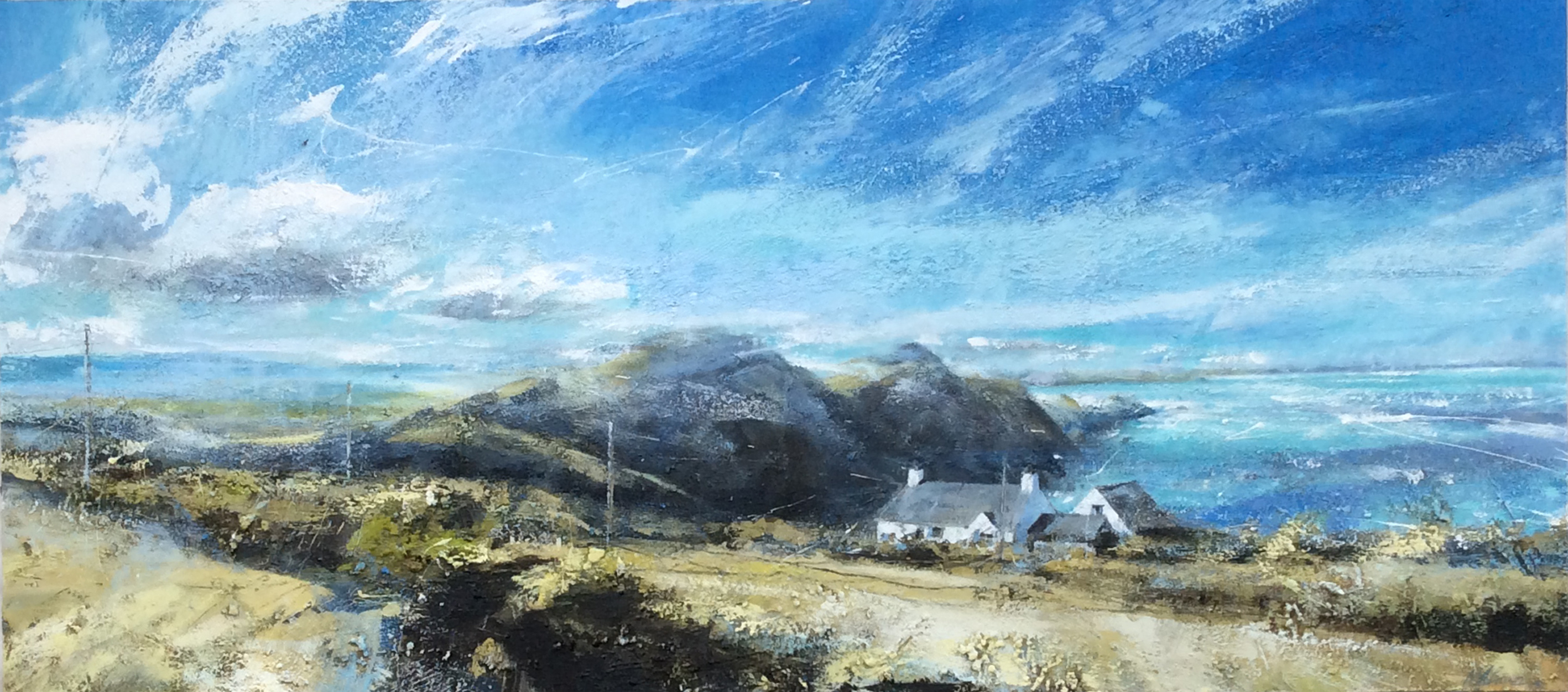 "I am passionate about nature and art, and since my move to Pembrokeshire, I have painted the special landscape in all its wild glory, the elements, and the unique light by using colour, surface pattern and texture with a variety of media."
Sian McGill was born on St Davids Day 1973 in Pontypool, South Wales. After gaining a degree in English at Swansea University, she returned to a childhood love of art, pursuing this alongside bringing up her young family. Painting soon became a passion and went on to become a full time occupation. She now regularly exhibits at galleries in Wales and Cornwall, and has also had work selected for the Royal Cambrian Academy.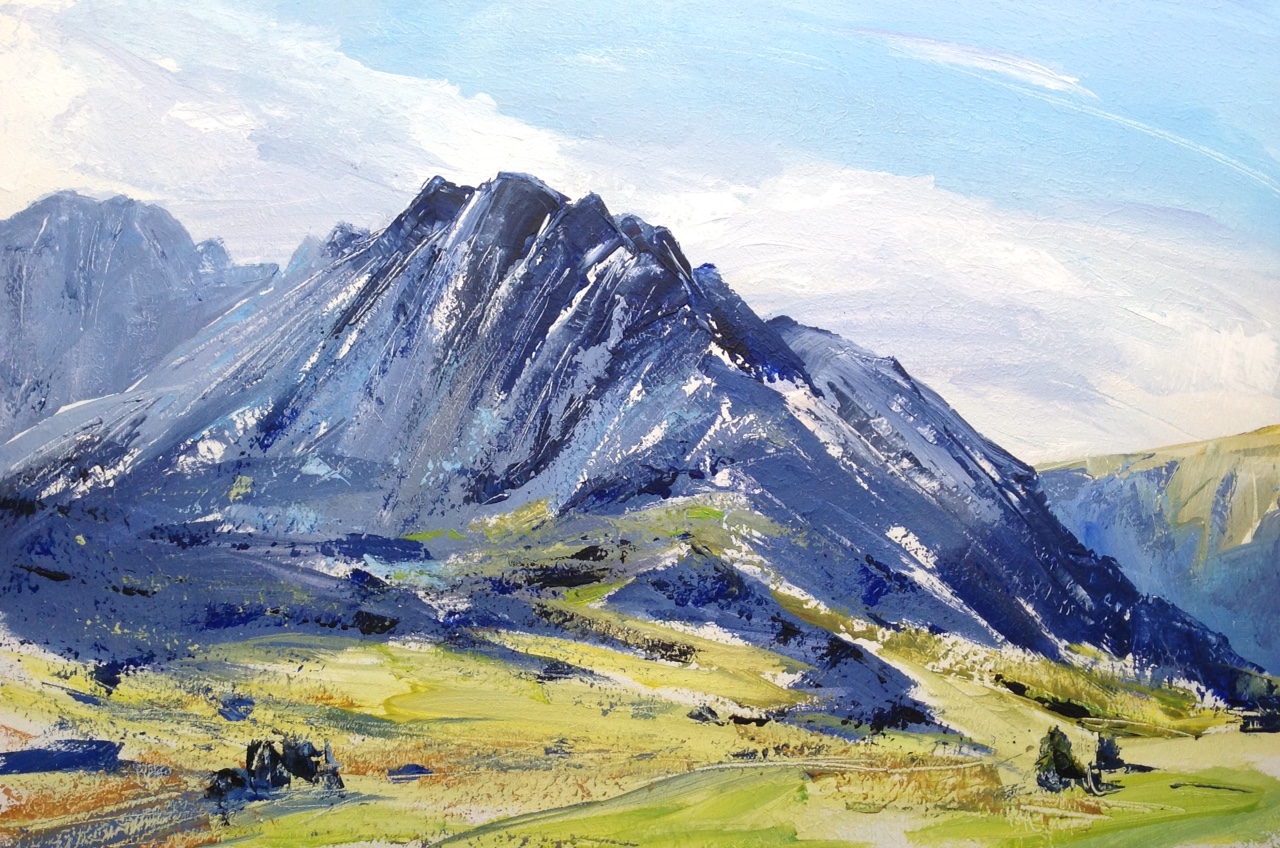 Much of her inspiration comes directly from the places where she loves to be, outdoors, enjoying the coastline and mountains of Wales. "The paintings are a personal response to the landscape, endeavouring to capture something of the experience, the energy, the ambience of a place - how it feels to be there on that day," she says. An expressive and intuitive painter, she works mostly with a palette knife but also paints with brushes, using her fingers or whatever else comes to hand to get the desired effect.
Stephen Jon Owen was born in Caernarfon in 1959 and now lives in the Caernarfonshire village of Groeslon. A self taught artist, his work is strongly influenced by the scenery that has surrounded him all his life. As a young man he was encouraged by his art teacher, the respected Welsh painter William Selwyn, and he went on to develop a unique, expressive style whose bold strokes and deep, earthy colours perfectly capture the rugged grandeur of North Wales.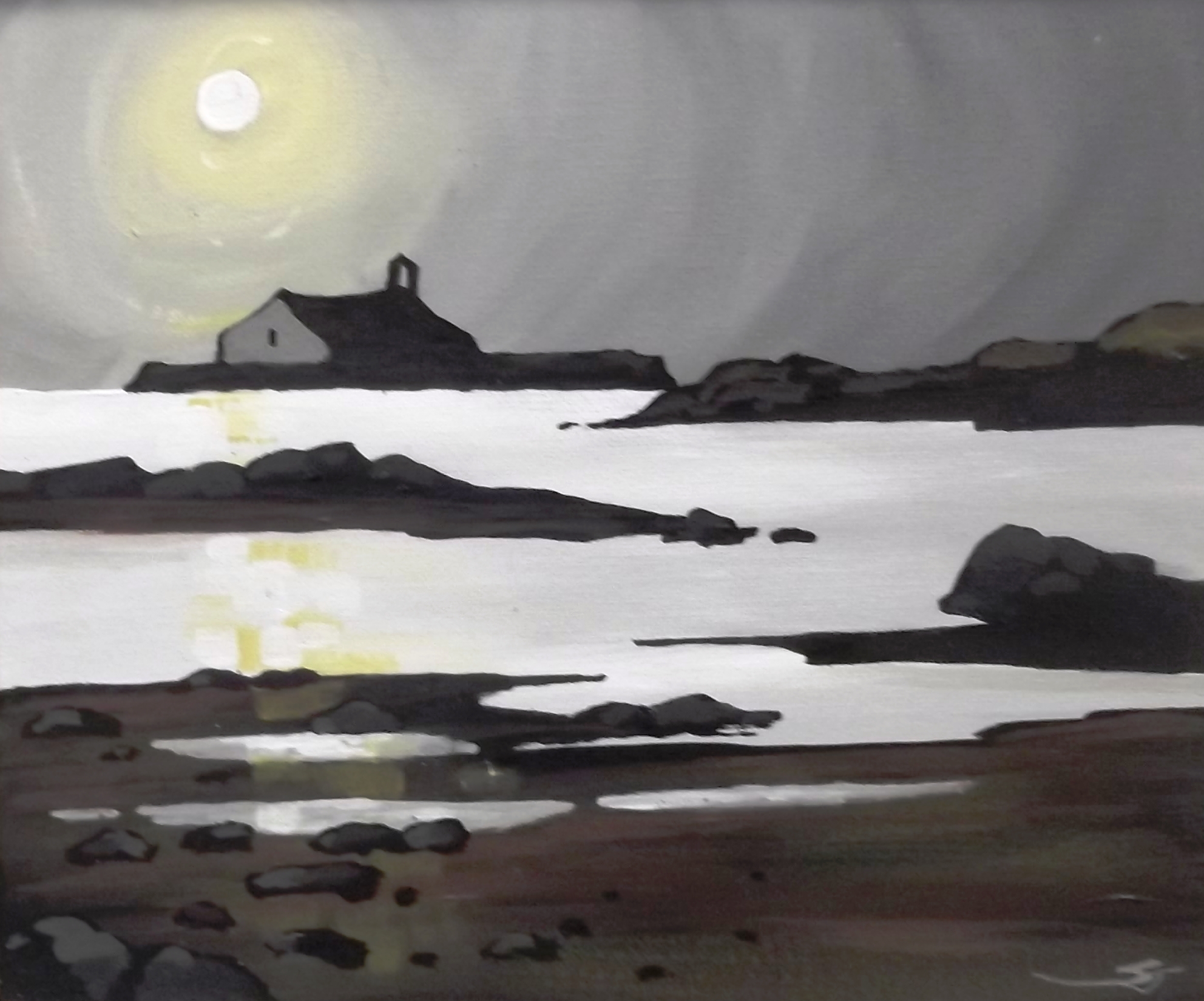 From villages and farms to old quarrymen's cottages, he paints with deep lyricism and passion. "Stephen's work perfectly completes this trio of excellent artists we have brought together for this show," said Albany Gallery owner Mary Yapp. "Each painter has an expressive style and their own unique palette, which really captures the essence of the parts of Wales in which they live and work."
---
Drawings are the focus of the latest show running from 19 January to 11 February
Jenny White, January 2017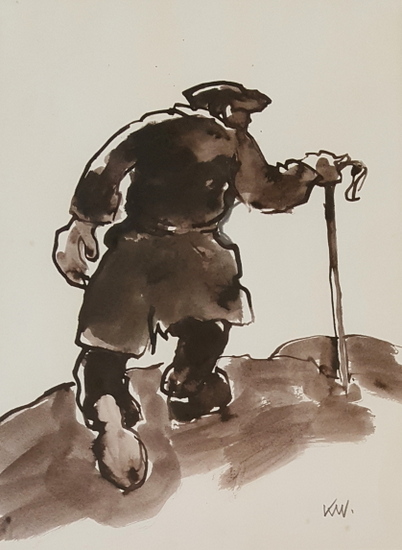 The exhibition features work from the gallery's regular artists, including four drawings by the late Sir Kyffin Williams, and contributions from newcomers to the gallery such as Sally Muir. "Three of Kyffin's paintings are of sheepdogs and Sally is also known for painting dogs, so that's a popular theme in this year's show," said gallery owner Mary Yapp. "We discovered Sally at the Affordable Art Fair and feel her work is perfect for the gallery. She is very well established and besides being an exhibiting artist, she has also had her dog paintings used in wallpaper designs."
Another newcomer to the gallery is Alys Holly, daughter of the highly popular Welsh painter Nick Holly. Alys has contributed a superb, lifelike drawing of Sir Tom Jones to the exhibition. "We're delighted to be able to include Alys' work – she has clearly inherited her father's talent, but already has a style of her own," said Mary.
The show is also a good chance to discover new work by respected regular exhibitors such as John Lines, Colin Carruthers, David Porteous-Butler and Nicholas St John Rosse RSMA.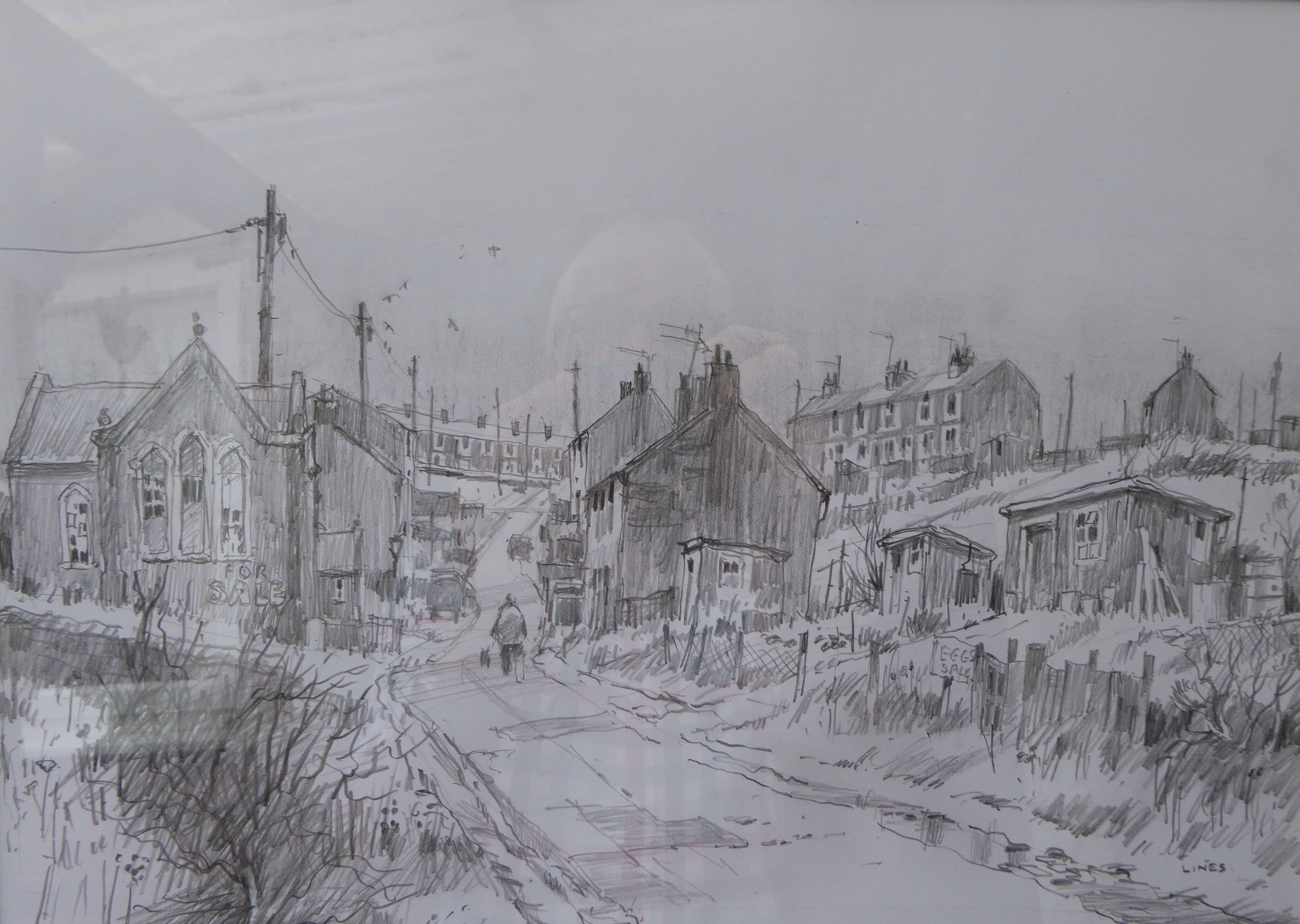 John Lines' stated aim is to 'simply paint through honest eyes', and this is evidenced in his approach to British urban scenes and Welsh landscape subjects.
Nicholas St John Rosse paints a wide range of subjects, but most are centered around the human figure. "In recent years I have used beach settings, in particular at the water's edge," he said. "I like to find ways in which the figure can relate to water and sand both in reality and pictorially."
David Porteous-Butler's work reveals an affinity with his subject that is driven by his love of the natural world. Suffolk and Wales provide much of his inspiration, although he has also worked extensively in Southern Europe, including time in France and Italy. "He is always faithful to the truth in what he sees," said Mary Yapp. "David is truly a protégé of, and remained close to, Sir Kyffin Williams, sharing his fundamental belief that drawing and draughtsmanship are a vital part of the artist's craft."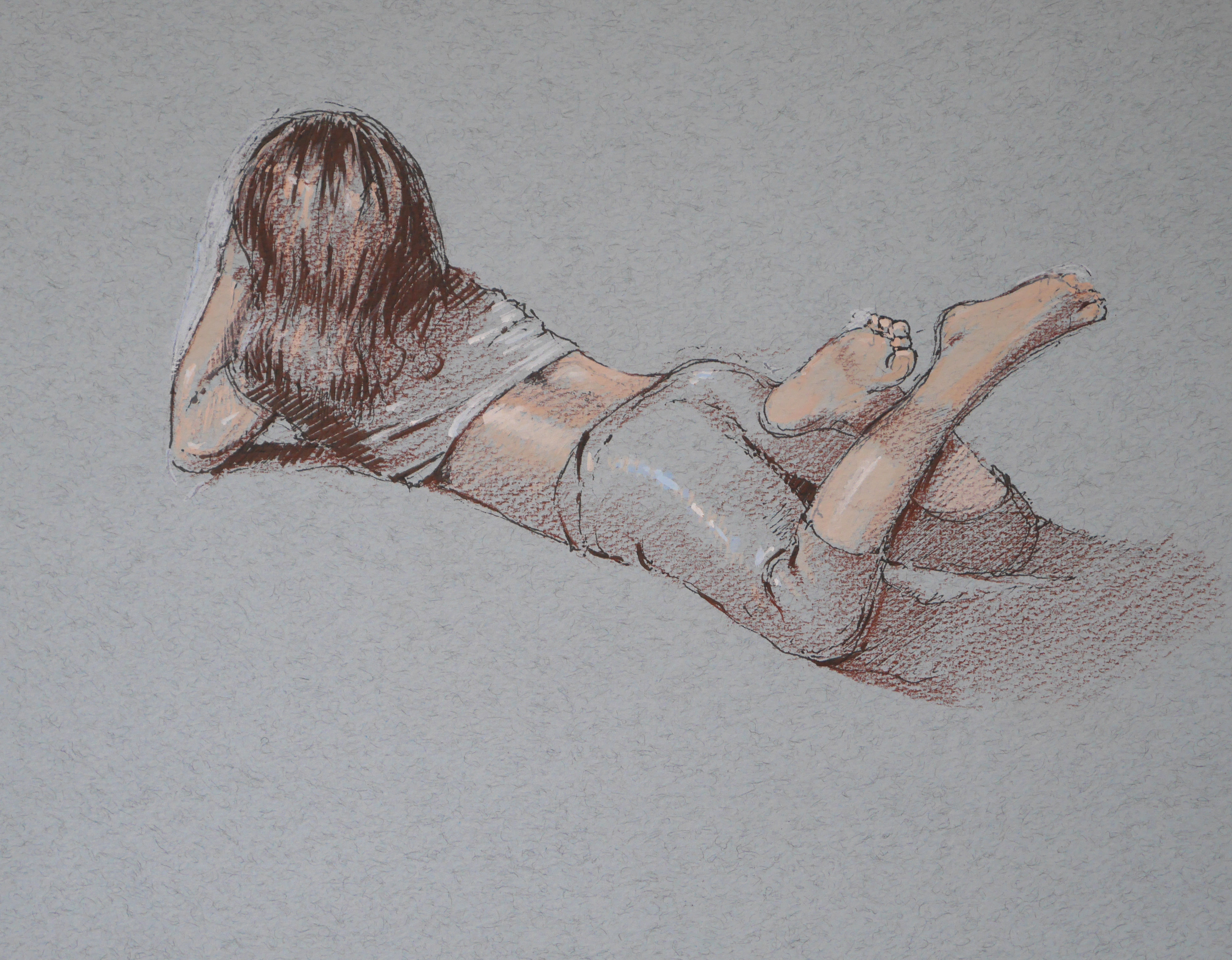 Like Porteous-Butler and Kyffin Williams, Colin Carruthers often works with a palette knife, so this show will be an interesting opportunity to see the drawing skill that underpins his craft. Originally from Northern Ireland, Carruthers makes frequent trips to the countryside and coast and draws inspiration from his travels.
"In total, we have 35 artists in the show, which brings together a huge range of different styles and subjects," said Mary. "There really is something for everyone, and purchasing a drawing can often be a more affordable way to own work by an artist you love. I'm sure visitors to the gallery will enjoy seeing what these artists can do."